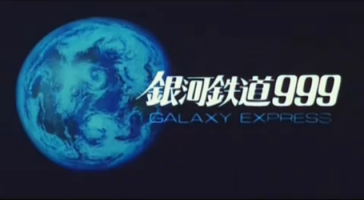 It's been a long time since I've seen this.
I believe I was 12 when I first saw Galaxy Express 999, back when the Sci-Fi channel showed something remotely interesting. Fresh into my Sailor Moon phase, I was willing to watch just about any film that was animated and from Japan. This film, along with its sequel, Adieu Galaxy Express 999, made a huge impression on me.
But the question is, does it still hold up?
( This planet is also me. It is half of my own heart. We're different, but both are myself. )